Board of Directors
The activities of the Vancouver Executive Association ("VanEx") are governed by the Bylaws of the Association. Eleven directors of the Association are responsible for the regular activities and administration of the Association, supported by the organization's Executive Director.
Stephen Welscher
President
Phone: 604.683.6905
Email: [email protected]
Stephen entered the financial services industry in 2004 as a contract advisor with Sun Life Financial. With graduate business degrees in finance he brings a solid financial background to the table and specialises in life and health insurance vehicles for incorporated business owners and professionals. Stephen and his team serve clients in the spirit of family values, life enjoyment, trust and good fellowship. The goal is to find solutions that will enrich the lives of hard working Canadians by protecting and growing their net-worth. Stephen and his spouse Lisa live in Deep Cove with their two adopted dogs. The couple enjoys the outdoors, boating, scuba diving, and they love to travel.
---
Susan Semeniw
Immediate Past President
Phone: 604.488.0866
Email: [email protected]
Susan is the President and lead "Love Coach," for Divine Intervention Matchmaking, a company she started over 13 years ago out of a passion for naturally connecting and helping others. She has always found people either a job or partner and continues to be fascinated by everyone's personal stories.
In addition, Susan has more than 15 years' experience working in traditional corporate Sales & Marketing roles; specifically Pacific Newspaper Group (now Post Media), Jim Beam Brands (Alberta Distillers) and local BC start ups.
Susan is a believer in Networking and was Past President of her BNI Chapter several times and was active for years on various charity, non-profit Association Boards and active on the Advisory Board for the International Matchmaking Institute. Divine Intervention has been a member of VANEX since 2013.
---
Kevin McLeod
Vice President of Growth, Director of Classification
Phone: 604.474.3631
Email: [email protected]
Kevin McLeod spent the early part of his career working in operations and regional management for small and medium-sized companies in BC's fishing and home renovations industries. In late 2006, Kevin changed gears and started Yardstick Services, delivering a range of digital services that deliver a return on investment for business owners. Kevin enjoys giving back to the local business community. He has judged the Small Business BC Awards for four years and is on the Board of Directors for the Better Business Bureau.
---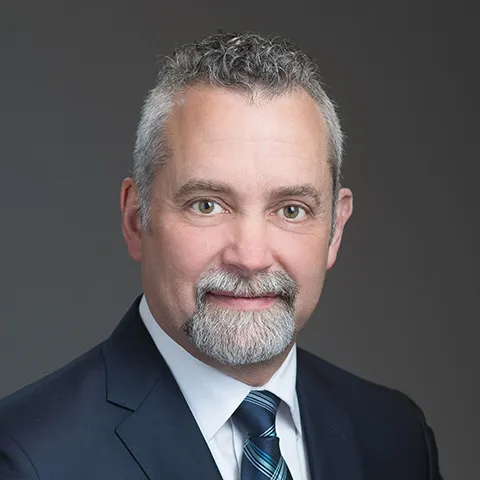 Allan Robertson
Vice President of Operations, Director of Finance
Phone: 604.671.5654
Email: [email protected]
Allan Robertson is a detail-oriented executive as well as a visionary. He has used his cooperative leadership style running small businesses for four decades in various technology industries. Allan's understanding of, and care for, people makes him a good listener and persuasive communicator. He has hands on skills in accounting, technology, systems analysis and design, automation, computer programming, electronics, and construction.
Allan is currently managing partner at Pinnacle Food Equipment Services LLP, a firm that he and his business partner started in 2001. After graduating with honors from BCIT in 1981 as an Electronics Technologist, Allan began a manufacturing company which applied the latest technology in the building security and access control industry. While running that company he setup distribution channels in the USA and Europe. After selling that company in the late 90's he went on to be part of several technology startups and developed automation technology in the lithium battery and hydrogen fuel cell industries.
---
Barbara Manuel
Vice President of Activities, Director of Events
Phone:
Email: [email protected]
Barbara has worked in the financial services industry for over 15 years and is currently a Senior Financial Advisor with a specialization in Business Banking at CIBC. Barbara is committed to her Community and she currently serves on the board of directors for the Vancouver International Soccer Festival as well as the Vancouver Executives Association. In addition to her focus on Financial Planning for the Business Community, Barbara is passionate about health and wellness and has completed her Yoga Instructor Certification in 2013.
---
Paul Sweeney
Director of Sales
Phone: 604.678.5222 ext. 101
Email: [email protected]
Paul entered the business software and ERP software industry after a varied career. With a Bachelor of Commerce and 19 years experience in software Paul helps small and medium business use software to increase business velocity without adding more people. With a focus on mutual success and long term relationships Paul delivers effective solutions that provide excellent returns. Paul lives with his family in Richmond where he also volunteers with the Richmond Chamber of Commerce's annual Business Excellence Awards Committee.
---
Cy Naumenko
Director of Marketing
Cy is a Professional Engineer with a passion for improving businesses with custom software tools. He founded Spot Solutions in 1999 and is the CEO of a team of 30 software developers, analysts, project managers, SharePoint specialists and other information technology professionals. Recognizing that no single software tool is right for every situation, the firm develops custom software, mobile applications and SharePoint solutions that are optimized for the needs of the many enterprises they serve throughout Western Canada.
Cy graduated from the University of Toronto in 1989 with a Bachelors of Applied Science in Aerospace Engineering, and earned the designation of Professional Engineer in 1995 with the Professional Engineers of Ontario. Prior to his current role, Cy worked at the University of Toronto Institute for Aerospace Studies, and later at the Research Division of Ontario Hydro as an Engineer / Scientist with a specialization in computational analysis of structures and impacts.
Cy lives in Vancouver with his wife and four children. His volunteer work spans from running the largest elementary school chess club in the city, to developing a device and software to "gamify" the mundane daily therapy of children with CF.
---
Matt Vondette
Director Participation
Phone: 604.990.3960
Email: [email protected]
Matt has owned Evergreen Computers since 2004. Evergreen provides small businesses with IT services by becoming part of their clients team and acting as the IT department for businesses who are too small to have their own IT staff. Matt focuses on security, protecting clients from the ever evolving IT security risks. When he isn't sitting behind a computer screen Matt can often be found working backstage in local theatre productions as a technical director, lighting designer, and set designer, and has done lighting design for 5 international festivals in Europe.
---
Peter Moore
Director of Member Services
Phone:
Email:
Bio to follow shortly.
---

Director of Program – Position Currently Vacant
---
Brand Kawulka
Director of Community
Phone:
Email:
Brandy's into wood, dust and all things renovation – as a red seal joiner (cabinetmaker) that's a good thing! Nearly 20 years ago she and her husband started a cabinetry shop called Wood Be Art and it gradually morphed into a full service contracting company. She brings her passion for creative ideas, fine woodwork and craftsmanship into all renovation projects. She believes in coming from a place of service and that construction/renovation is a collaborative process that takes the investment of many voices to transform a space be it a home or a business. When not working on a site or in the office she can be found wherever the fun is!
---
Patricia Tait
Executive Director
Phone: 604.684.0660
Email: [email protected]
Patricia studied studied Linguistics, French and German as a Foreign Language at University of Leipzig, Germany and also holds a BA in Tourism & Travel Management.
In 2007, Patricia transitioned into the Association Management Industry. From her role as Account Manager and Executive Director for more than a decade at two Vancouver based Association Management Companies, she has gained a thorough understanding of the non-for-profit, convention and recreation cycle. Since January 2019 she owns her own Association Management Company, Patricia Tait Management.
Her professional experience include the understanding of board structures, governance, event & conference planning, budgeting, marketing, strategic planning, and communications.
Patricia has worked as the Executive Director of the Vancouver Executives Association since April 2018.
Patricia lives in Vancouver with her husband and three children aged 10, 8 and 1. In her free time she volunteers for the Vancouver Westside German School and the Vancouver Thunderbirds Minor Hockey Association.