Board of Directors
The activities of the Vancouver Executive Association ("VanEx") are governed by the Bylaws of the Association. Eleven directors of the Association are responsible for the regular activities and administration of the Association, supported by the organization's Executive Director.
Stephen Welscher
Immediate Past President
Phone: 604.683.6905
Stephen entered the financial services industry in 2004 as a contract advisor with Sun Life Financial. With graduate business degrees in finance he brings a solid financial background to the table and specialises in life and health insurance vehicles for incorporated business owners and professionals. Stephen and his team serve clients in the spirit of family values, life enjoyment, trust and good fellowship. The goal is to find solutions that will enrich the lives of hard working Canadians by protecting and growing their net-worth. Stephen and his spouse Lisa live in Deep Cove with their two adopted dogs. The couple enjoys the outdoors, boating, scuba diving, and they love to travel.
---
Linda Chu
President
Linda comes from 2 decades in the Hospitality industry and started Out of Chaos in 2002 in answer to the needs of individuals and homeowners looking for systems to organize their overflowing offices and homes. Her business has evolved into home organization services and move management, with a speciality in downsizing and clearing estates. With her passion to raise awareness of her industry, she founded the BC Lower Mainland Chapter of Professional Organizers in Canada and has served several terms on their National Board. She continues to be their media spokesperson in support of the organizing industry. Linda lives in Vancouver and in her down time continues to work on her tennis game with her husband Dave.
---
Matt Vondette
VP of Growth/Director of Classification
Phone: 604.990.3960
Matt has owned Evergreen Computers since 2004. Evergreen provides small businesses with IT services by becoming part of their clients team and acting as the IT department for businesses who are too small to have their own IT staff. Matt focuses on security, protecting clients from the ever evolving IT security risks. When he isn't sitting behind a computer screen Matt can often be found working backstage in local theatre productions as a technical director, lighting designer, and set designer, and has done lighting design for 5 international festivals in Europe.
---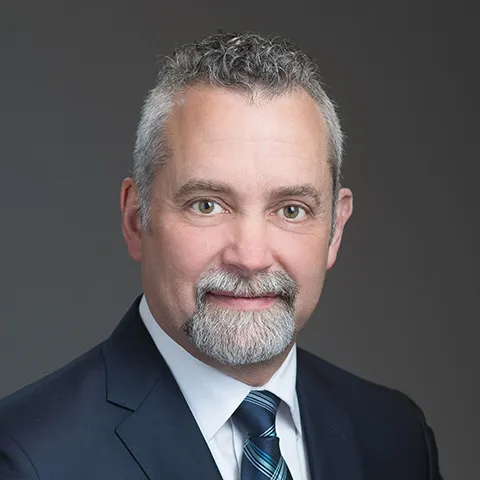 Allan Robertson
VP of Operations/Director of Operations & Finance
Phone: 604.671.5654
Allan Robertson is a detail-oriented executive as well as a visionary. He has used his cooperative leadership style running small businesses for four decades in various technology industries. Allan's understanding of, and care for, people makes him a good listener and persuasive communicator. He has hands on skills in accounting, technology, systems analysis and design, automation, computer programming, electronics, and construction.
Allan is currently managing partner at Pinnacle Food Equipment Services LLP, a firm that he and his business partner started in 2001. After graduating with honors from BCIT in 1981 as an Electronics Technologist, Allan began a manufacturing company which applied the latest technology in the building security and access control industry. While running that company he setup distribution channels in the USA and Europe. After selling that company in the late 90's he went on to be part of several technology startups and developed automation technology in the lithium battery and hydrogen fuel cell industries.
---
Paul Sweeney
VP of Activities/Director of Program
Phone: 604.678.5222 ext. 101
Paul entered the business software and ERP software industry after a varied career. With a Bachelor of Commerce and 19 years experience in software Paul helps small and medium business use software to increase business velocity without adding more people. With a focus on mutual success and long term relationships Paul delivers effective solutions that provide excellent returns. Paul lives with his family in Richmond where he also volunteers with the Richmond Chamber of Commerce's annual Business Excellence Awards Committee.
---
Cy Naumenko
Director of Sales
Cy is a Professional Engineer with a passion for improving businesses with custom software tools. He founded Spot Solutions in 1999 and is the CEO of a team of 30 software developers, analysts, project managers, SharePoint specialists and other information technology professionals. Recognizing that no single software tool is right for every situation, the firm develops custom software, mobile applications and SharePoint solutions that are optimized for the needs of the many enterprises they serve throughout Western Canada.
Cy graduated from the University of Toronto in 1989 with a Bachelors of Applied Science in Aerospace Engineering, and earned the designation of Professional Engineer in 1995 with the Professional Engineers of Ontario. Prior to his current role, Cy worked at the University of Toronto Institute for Aerospace Studies, and later at the Research Division of Ontario Hydro as an Engineer / Scientist with a specialization in computational analysis of structures and impacts.
Cy lives in Vancouver with his wife and four children. His volunteer work spans from running the largest elementary school chess club in the city, to developing a device and software to "gamify" the mundane daily therapy of children with CF.
---
Don Fuller
Director of Marketing
Real Estate was his family business in the mid 1970's and during his university years Don served as a director of Fuller & Associates Realty Inc. based in Kerrisdale. For 27 years, he has been involved in all aspects of real estate business including: development, advising, sales and marketing, and recently he educated himself for rental property management, as well as, strata management.
His twelve 12 of extensive experience in international acquisition and disposition of residential and commercial assets as a real estate private equity fund manager has deepened his understanding and appreciation of the Vancouver real estate market. He has a proven record locally and internationally as a skilled real estate negotiator who seeks to achieve his clients' goals and objectives whether they are buying or selling. He takes his responsibility to his clients very seriously and makes it his priority to protect their interests. He welcomes the opportunity to use his knowledge and skills to provide the best experience possible in the current market. Don is a native Vancouverite, a proud graduate of Magee Secondary School and the University of British Columbia, with deep roots on the Westside. All of his education and experience provide him with a wide perspective along with a deep understanding and appreciation for the dynamics of the city's real estate market.


Tom Cowans
Director of Member Services/Future of Membership
CIBC Wood Gundy's goal is simple – to provide you with more time and money to enjoy life to the fullest. The Stan Clark Financial Team is a boutique wealth advisory group specializing in simplifying, protecting and growing your wealth. To do that, they integrate advanced, comprehensive financial planning with a disciplined, rules-based approach to investing. Their approach is built on the principles of behavioral finance. The nine members of their team are dedicated to you and your interests. They are also backed by the strength and resources of CIBC Wood Gundy and CIBC, one of the largest and most secure banks in North America. My education and certifications: B/A Economics and Statistics, University of Exeter, UK, CFA Charterholder (Chartered Financial Analyst) and a Certified Financial Planner (CFP). Tom began his career at the Investment bank Morgan Stanley in London, England in 2006 before moving to Canada in 2010. He has been with CIBC Wood Gundy for 10 years.


---
Michael Barillaro
Director of Participation
Michael Barillaro has over 20 years of experience in the electrical field and is the owner operator of PWPC Electrical Services since 2016 taking over from his father who started the company in 1975.
Michaels goal is to provide exceptional service and value with every project. Being reliable and putting the clients best interest at heart has led to PWPC having long term clients that it's been servicing for 30 plus years.
Whether the project is Residential, Commercial, or industrial, clients can expect to get good value at a fair price.
---
Sonja Blackburn
Director of Events
Sonja is an Account Executive with over 20 years in the insurance industry, managing a diverse book of Commercial Insurance businesses including Realty, Construction, Property and Casualty, Fitness, and Professional Lines.
Integrity and being client-focused are always Sonjas top professional priorities. She is truly dedicated to assisting her clients identify and understand their coverage needs, as she believes that for every problem there is always a solution.
Using a logical, thoughtful, and strategic approach while reviewing client needs and available markets for both new and existing clients, Sonja understands that success is reached when she has done her best to explore options to find the best possible solution for her clients, especially during hard market conditions. She stays on top of changes in both the insurance market environments and client needs to identify innovative solutions, ensuring her clients will always receive the best coverage.
Sonja holds license designations of RIBO and CAIB and is fluent in English, Spanish, and Finnish.
---
Brandy Kawulka
Director of Community
Brandy's into wood, dust and all things renovation – as a red seal joiner (cabinetmaker) that's a good thing! Nearly 20 years ago she and her husband started a cabinetry shop called Wood Be Art and it gradually morphed into a full service contracting company. She brings her passion for creative ideas, fine woodwork and craftsmanship into all renovation projects. She believes in coming from a place of service and that construction/renovation is a collaborative process that takes the investment of many voices to transform a space be it a home or a business. When not working on a site or in the office she can be found wherever the fun is!
---
Patricia Tait
Executive Director
Phone: 604.684.0660
Email: [email protected]
Patricia studied studied Linguistics, French and German as a Foreign Language at University of Leipzig, Germany and also holds a BA in Tourism & Travel Management.
In 2007, Patricia transitioned into the Association Management Industry. From her role as Account Manager and Executive Director for more than a decade at two Vancouver based Association Management Companies, she has gained a thorough understanding of the non-for-profit, convention and recreation cycle. Since January 2019 she owns her own Association Management Company, Patricia Tait Management.
Patricia has worked as the Executive Director of the Vancouver Executives Association since April 2018. She has also served on the Board of Directors of the International Executives Association since 2019.